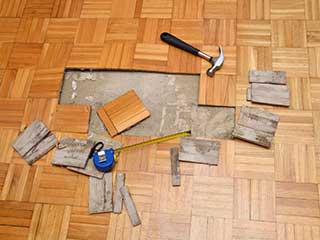 These days, technology has developed to such high levels that we do very few things entirely by ourselves. This is valid for the residential and commercial cleaning as well. There are so many domestic accidents that can happen at home or at work that there are companies which offer to help us with any problem that we might have. Water damage Restoration Woodland Hills provides water damage control and area restoration as well as many other services in the cleaning industry.
Woodland Hills is a part of the city of Los Angeles. It is known for the beautiful nature and picturesque scenery. The local people can enjoy themselves in several large parks which offer opportunities for hiking, walking, swimming – there are also various playgrounds and sport facilities. A famous Woodland Hills resident is Kristen Stewart who became well-known for her role in the Twilight series.
Water damage is a common problem nowadays – quite often a pipe bursts or a laundry machine overflows. In such situations it is essential that residents react quickly and efficiently. First, they have to try and stop the running water – if they cannot do that, at least remove any items that can get damaged. If by any chance, the water is contaminated, it is better to leave all the work to us. You should call us immediately and we will provide same day services. Here are some of them that you can order:
Water damage repair
Sanitization and cleaning of the whole area
Complete water extraction and drying of all wet surfaces
Odor removal
Upholstery cleaning and repair
If you are not sure what exactly our assistance should be, we will come and check the problem ourselves. You will be advised to take certain actions and we will do whatever can be done to limit the damage and save the furniture. Usually, the running water can be three types – it can be clean water which is leaking from an ordinary pipe – then there is no danger for the residents. The second type is when there are detergents or some other kind of chemical particles in the water – like when the washing machine floods your basement. And the third kind of water which can be harmful for the people living in the house is the one contaminated with bacteria or other dangerous substances.
We Know How Important Is That All Water Is Extracted and All Affected Areas Are Dehumidified
That's why we use the best cleaners and water extractors – they do the job very fast and ensure that no moisture is left between the carpet and the floor. If something is not well cleaned, mold can appear and this would be very harmful for your furniture, walls and floors. Mold is difficult to remove and it can also cause a wide range of respiratory problems. So, just be very careful if you are using another company's cleaning services.