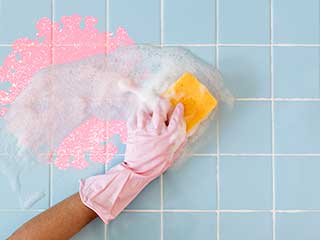 Home decontamination and cleanliness become exponentially more important when concerns of contamination begin to crop up. But even in our day to day behavior, keeping a clean home is an important goal for most folks. We here at Carpet Cleaning Woodland Hills help people from all nearby areas ensure their indoor air quality stays fresh and clean, as do their belongings. How? By providing professional house cleaning services that take care of everything from stains to dust to mold and more. When you need your house cleaned by professionals, turn to our team for quick and affordable help.
Carpet Decontamination & Deep Cleaning
While stains on carpets are unseemly, they present a more significant risk as well. When neglected, dirty carpets and rugs can become hotbeds for bacteria. Seeing as your health is paramount, we offer complete decontamination services for carpets, area rugs, and more. Our Woodland Hills carpet decontamination services offer every nearby homeowner fast and effective sanitation solutions. We perform a deep clean of the carpeting, removing all residues of surface dirt as well as sunken particles. We then sanitize the areas with eco-friendly products that don't damage the carpet itself. The final result is a clean floor covering that smells fresh and is completely decontaminated.
Fastest Woodland Hills Sofa Stain Removal Services
Whether you have kids or you like to play host, your furniture can accumulate stains for all sorts of reasons. From chocolate milk to red wine spills and other oily hard-to-remove substances. There's no shortage of things that can leave stains on your sofas and couches when spilled. Stain removal for furniture can prove difficult with specific types of spots (like the stuff mentioned before). The oily liquid can seep into the sofa, resulting in deep stains that leave a mark. Well, we're here to help you with that. We get rid of sofa stains on both surface level and deeper. Using non-harmful couch cleaning products we're able to dissolve stains without risking damaging the furniture itself. We offer sofa steam cleaning as well as a breadth of other services focused towards stain removal for furniture of all types.
Tile Cleaning, Washing & Waxing
Wall and floor tiles in your Woodland Hills kitchen and bathroom can benefit greatly from a thorough cleaning every so often. Neglecting tiles will lead to dirt accumulation over time. This will create an unaesthetic and dirty look, and will also lead to potentially contaminated areas. Dirty tiles and grouts look bad and let mold and other harmful contaminants grow more easily. That's why our expert tile cleaning services go through every step to ensure the dirt gets completely removed. We clean the grouts, scrub the tiles, wash everything and even wax them too if you want. That way we can keep your bathroom and kitchen tiles clean and decontaminated. You can improve your home health significantly by ensuring your tiles remain clean and contaminant-free.
Local House Cleaning & Decontamination Services Near You
Live around the Woodland Hills area? Need to get rid of dirt and make sure your home environment is sanitary? Then the professionals here at Carpet Cleaning Woodland Hills can help with any decontamination, stain removal, and general cleaning service you require. Our experts carry out thorough room cleaning work on a daily basis throughout the nearby region. Give us a call anytime to schedule a house cleaning service for your residence today!