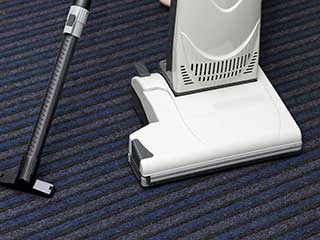 No carpet is fully stain-proof, but today's floor coverings resist stains and soiling better. Professional cleaning is recommended every year, but it can be expensive. Purchasing a cleaning machine works better for some consumers.
Purchase vs. Rental or Professional Cleaning
Professional cleaners can be expensive. Scheduling appointments can be a burden, especially if all members of the household have outside jobs. Rental carpet cleaning machines have been available to the public for a long time; however, models that are appropriate for use at home are a recent development. Here are some of the high points of buying your own carpet cleaning machine:
No trip to the store to rent a machine
Clean when you want, where you want
Spot cleaning is easier
Familiarity with your own machine makes the job faster
Choose the cleaning solution that you prefer
No waiting for the professionals to show up
Schedule your cleaning so that the carpets can dry overnight, when no one is about to walk on them
Some of the Drawbacks to Rentals May Include
:
No machines available when you get to the store to rent
Cleaning solutions may contain harsher chemicals than you want
Machines may have been misused and don't function properly
Driving the unit back and forth to the store consumes too much time
Advantages of Cleaning Your Carpets with Your Own Machine
The newly designed machines are meant to function efficiently and easily
You can take more care around fragile items or antiques in your home
If you wish to use 'green' or eco-friendly cleaning solutions, you have more choices
Cleaning can be done in stages, rather than having to do it all at once, as with a rental
The purchase price can be quickly justified if you don't have to rent a machine or pay a professional.